How To Purchase Goods and Services at the University of Wisconsin - Madison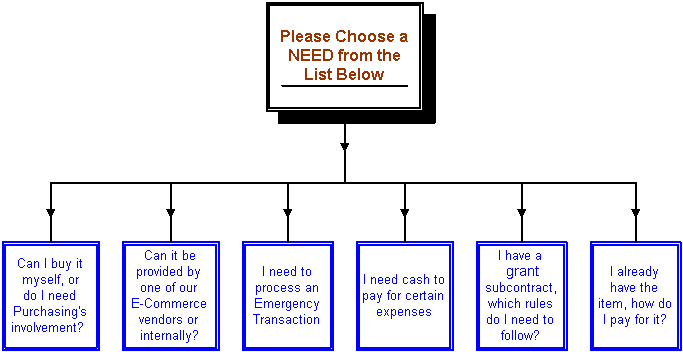 Please choose from the following needs for more information on purchasing goods and services at UW-Madison:
The procedures presented on these pages are general campus policies. Your division or department may have alternate or additional rules and these instructions are not meant to supercede any that are put forth by your area of campus. Please feel free to contact Purchasing Services with any questions you may have regardless of the dollar amount of the goods or services you wish to procure.
For further How-To information relating to all campus business processes, see the Business Services How-To Pages.